China International Optoelectronic Expo- NSD Exhibition
China International Optoelectronic Expo- NSD Exhibition
Recent year NSD has participated in many abroad and domestic exhibitions. China International Optoelectronic Expo is one of the exhibitions that NSD participated in, it is also one of our main exhibition.
Introduction of China International Optoelectronic Expo
China Optical Expo, known as China International Optoelectronics Expo, was founded in 1999 and is held in Shenzhen every September. It is the world's largest professional optical exhibition and member of the International Exhibition Federation (UFI). The 20th China International Optical Expo (CIOE2018) will be held from September 5th to September 8th, 2018 at the Shenzhen Convention and Exhibition Center.

The China International Optical Expo (CIOE) was held at the Shenzhen Convention and Exhibition Center from September 5th to 8th, including the Optical Communication Exhibition, Laser Technology, and Intelligent Manufacturing Exhibition, Infrared Technology and Application Exhibition, Precision Optics/Lens and Camera Module Exhibition. Optoelectronic innovation and military-civilian integration exhibition, data center exhibition, photoelectric sensor exhibition, the total exhibition area of ​​110,000 m2, is expected to have more than 3,200 domestic and foreign participating brands. The China International Optoelectronic Summit Forum (CIOEC) was also held during the same period. In the same period, the "China International Optoelectronic Summit Forum (CIOEC)" was set up to set up a series of special sessions such as Optical Communication Industry Forum, Optical Industry Forum, Laser/Infrared Industry Forum, Photoelectric Comprehensive Activities, and "Light+" Application Summit.

The exhibition also held a variety of market activities to promote industry exchanges, including the Zemax Cup Optical Lens Application Design Competition, the "CIOE Precision Optics Innovation Product Award", the Astronomy Enthusiast, the World Data Center Visit Theme Event, and the New Technology and New Product Launch Conference. , VIP invited buyers service, one-on-one purchase matchmaking meeting, etc.

The China International Optoelectronic Expo has been fully launched, and many well-known optoelectronic companies will continue to use the CIOE platform to display their brand image and the latest technology. Welcome to call, email us and visit the site to share the vision of optoelectronic technology with 100,000 photoelectric colleagues.
Media radiation: including CCTV, China National Radio, Guangdong TV, Shenzhen TV, Shenzhen Newspaper Group, Southern Newspaper Group, Hong Kong's three major newspapers, as well as Sina, Netease, Shenzhen News Network and other more than 80 mass media and "Communication More than 130 professional media such as Industry News, C114 Communication Network, Applied Optics, Laser and Infrared Engineering, Vacuum Technology and Equipment Network jointly reported this event and fully interacted with new media forces such as Weibo to form a strong position. radiation.
International influence: The overseas enterprises participating in this exhibition have a total of 17 countries, including Asian countries such as Japan, South Korea, and Germany, Denmark, Britain, Canada, France, Italy, the United States, and other European and American countries. More than 8,100 overseas visitors attended the event from 61 countries and regions, and the ever-increasing national audience can see that CIOE's global radiation and influence are becoming more and more obvious.
China International Optoelectronic Expo Overview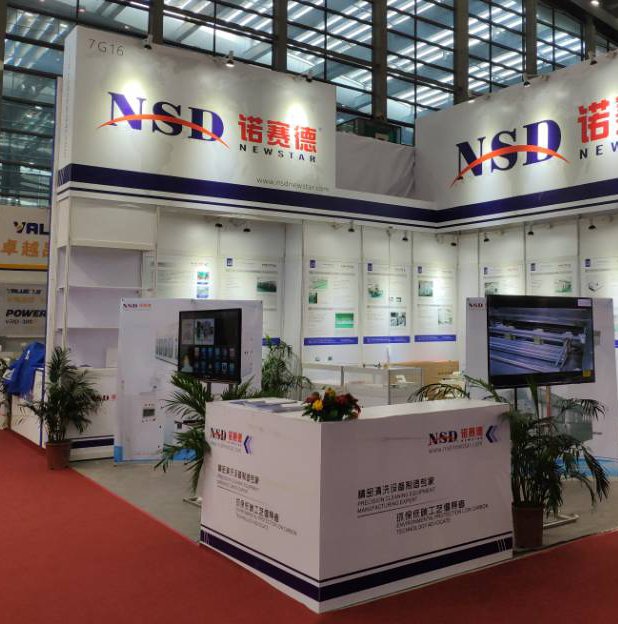 Work Time :
8:00-22:00(Beijing time)
Fax :
86-755-36813076
Telephone :
86-0755-23028929(Working time)
Factory Address :
Newstar Science and Technology Park, No.126 Zhangge Laodong District, Fucheng Street, Longhua District, Shenzhen, Guangdong