Dubai Exhibition - NSD Dubai Automechanika
NSD Dubai Exhibition- Dubai Automechanika
As one of the global biggest exhibition organizers, they hold exhibitions in many countries like Germany, Dubai, China, and other countries. Dubai Automechanika is one of NSD exhibitions. Dubai exhibition is a window to know the market in the Middle East.
About Dubai Automechanika
The Middle East (Dubai) International Auto Parts and After-sales Service Exhibition is the most influential professional exhibition in the automotive aftermarket in the Middle East. It is the best platform for the world's leading auto parts companies to enter the Middle East market. The 2017 Dubai Auto Show welcomed the enthusiasm of 30,322 visitors from 136 countries. 1,955 exhibitors from 57 countries exhibited their products and services, including 647 exhibitors from mainland China. The scale of the Dubai Auto Show has continued to expand and its influence has become stronger. The following factors are a good illustration of the benefits that Dubai Auto Show can bring to exhibitors:
As a highly international exhibition, Dubai exhibition has attracted audiences from all over the world. 51% of the audience came from the UAE, and the remaining international audiences were mainly from the Indian subcontinent (8%), Africa (8%), Asia (5%), Europe (5%), and the rest from the Americas and Oceania. The audience of the CIS countries. The diversity of audience sources provides exhibitors with more opportunities and platforms to reach a wider market.
The Dubai Auto Show also held a series of conferences and lectures during the exhibition, which provided exhibitors with the opportunity to exchange future industry trends with experts in the industry. The topics covered hot topics in the industry. Dubai Auto Show has invited more than 30,000 professional visitors for three consecutive years, providing exhibitors with a good opportunity to develop markets and establish business relationships in the Greater Middle East and Africa.
Market Information:
According to statistics, the total sales of auto parts in Dubai reached US$11.07 billion in 2016. It is estimated that the total sales of parts and components will reach US$14.85 billion by 2021. According to Frost & Sullivan's forecast, Dubai's new car sales will grow by 9% to 4.4 million units per year by 2020.
In 2016, Dubai's non-oil trade volume increased, with the auto trade volume ranking in the top three. In the first quarter of 2016, automobiles became the second largest import product with an import value of US$3.24 billion, accounting for 7%. According to statistics provided by TechSci, in 2016, the market share of tires of different models in the member countries of the Gulf Arab Cooperation Committee accounted for
Bottom: Passenger cars account for the vast majority, accounting for 69.84%, light commercial vehicle tires accounted for 16.47%, heavy commercial vehicles accounted for 9.81%, off-road tires accounted for 3.69%, and two-wheelers accounted for 0.19%.
The UAE's domestic auto insurance market still has potential. According to Frost & Sullivan, the market value of auto repair and maintenance services in Abu Dhabi was 3.1 billion dirhams in 2015. The market value is expected to grow at a rate of 6%-8% per year. It is expected to reach Dh1.4 billion by 2020.
Dubai Exhibition Overview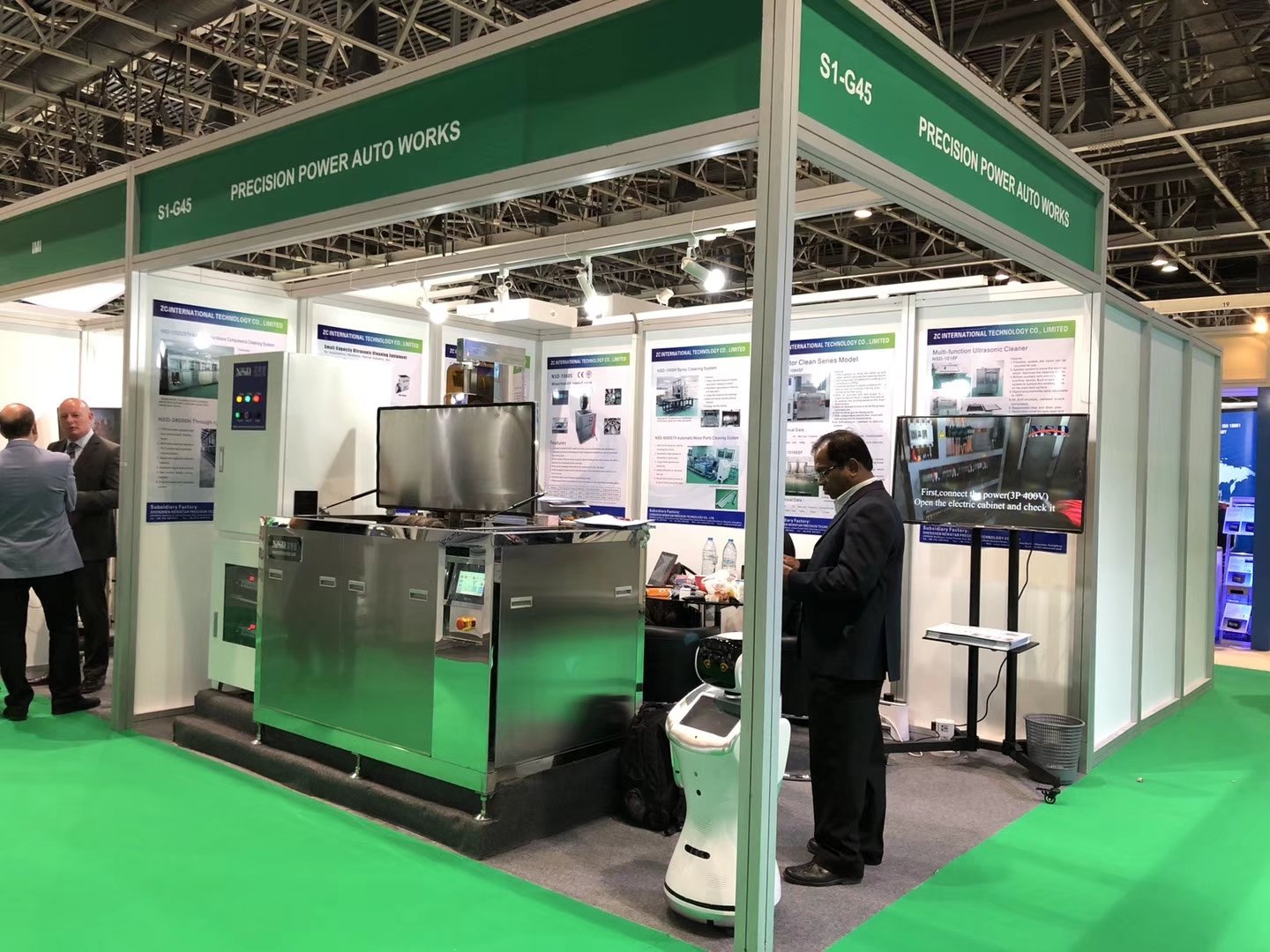 Work Time :
8:00-22:00(Beijing time)
Fax :
86-755-36813076
Telephone :
86-0755-23028929(Working time)
Factory Address :
Newstar Science and Technology Park, No.126 Zhangge Laodong District, Fucheng Street, Longhua District, Shenzhen, Guangdong