Production Line
When customers place an order on us, the manufacturing request will be passed to the design team and production team. The design engineers will make the drawings as per the customer's request, then the drawings of each structure will pass to the production line. There mainly are five groups in the production lines, including the plating bending and cutting group which is in charge of cutting and bending the plates according to the drawings from designer, the machine case welding group which is responsible for welding the case of machines, the electric assemble group which is in charge of assembling all the electric components of the whole machine, mechanical assembling group which is responsible for all the mechanical structures of the whole machine, pipeline group which is in charge of the pipeline connecting of the machine, mechanical processed group which is in charge of making the nonstandard mechanical processed parts. All the staff in the production line are very skilled and with much experience, which ensures the high manufacturing quality of our ultrasonic cleaning machines.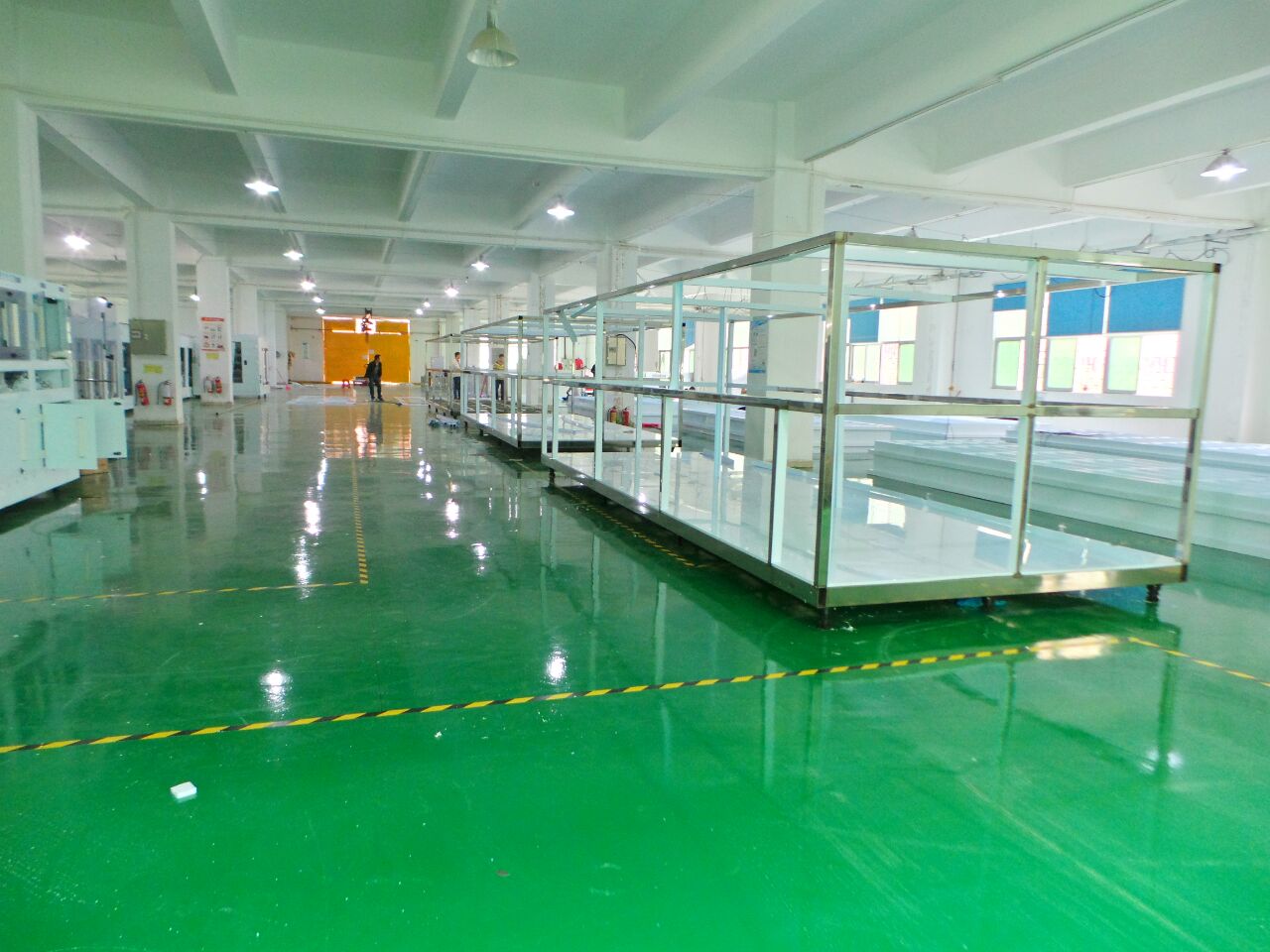 OEM & ODM Capability
NSD is able to provide OEM or ODM service for the customers. NSD has the factory about 10000 square meter and is with the large production volume, which provides the possibility for becoming OEM factory. NSD has its own design team and R&D team which can well design the machines. In order to fast open the market which NSD can't reach in other countries, NSD is also willing to provide ODM service for the customers who have its own brand but not have enough design and manufacturing ability. In this way. their final customer is much easier to accept the ultrasonic cleaning machines manufactured by us.
Research & Development
To promote the company capability, NSD puts 5% to 8% turnover in the research and sets up the R& D department in charge of continuing to update the machines for better use. NSD has a high efficient Research & Development Department, who are working continuously improving the machine details for good use and developing machines for new applications in different films. This enables us to keep our machines of high quality and stable performance. NSD attaches great importance to the R&D department. It is one of the core departments in our company, which can ensure the ultrasonic cleaning machines we design are keeping new and practical with the market and technology changing. In this way, our ultrasonic cleaning machines are keeping being popular with customers. In the R&D department, there are 3 senior engineers and 5 intermediate engineers. With the cleaning request customers provide us and study for the new design, NSD successfully designs and manufactures the first new type ultrasonic cleaner especially for automotive cleaning in 2014, Then, our R&D department successfully promoted the complete automotive ultrasonic cleaning series which are best sold to overseas currently.
Get in Touch with us
Still have Questions
Our Headquarters
Work Time :
8:00-22:00(Beijing time)
FAX :
86-755-36813076
Business Phone :
86-0755-23028929(Working time)
Factory Address :
Newstar Science and Technology Park, No.126 Zhangge Laodong District, Fucheng Street, Longhua District, Shenzhen, Guangdong