Customized Ultrasonic Cleaner
Our distinctive service is customized service. Except for all kinds of standard ultrasonic cleaner, we make different customized machines according to different requests. Actually, our ultrasonic cleaning machine is widely used in different sectors, such as the optical field, hardware field, automotive field, electronic field, medical field even food field. Therefore, the standard ultrasonic cleaning machine can't satisfy all customers request any matter in size, functions or cleaning process. The advantage of NSD is we have a professional design and engineer team who are always ready for providing customized service for any customers once they can clearly forward their cleaning requests and their cleaning conditions. If the customers need our team goes to see their products and production process in their factory, we also can arrange our professional team to see the condition and discuss the cleaning process in their factory.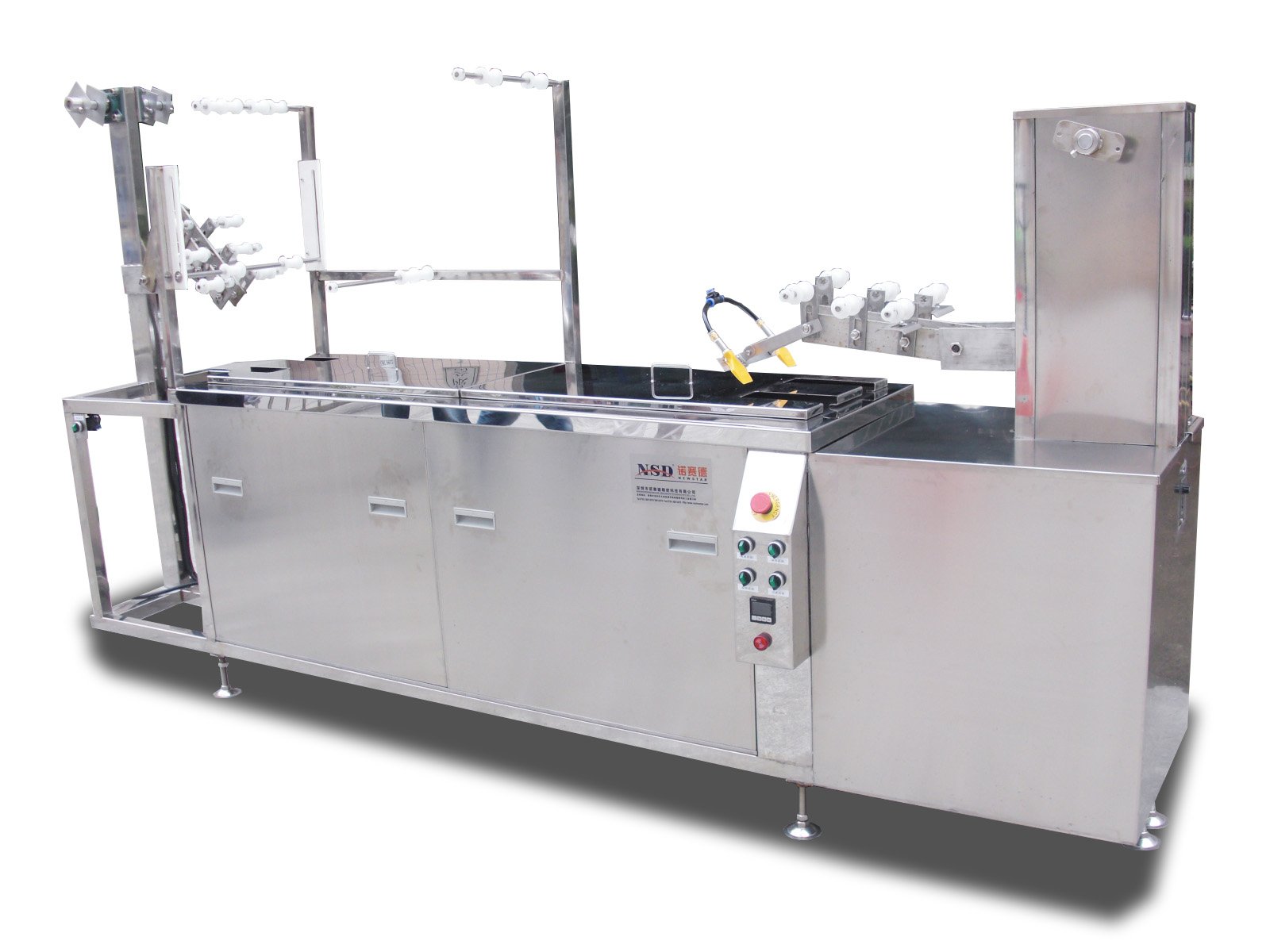 Customized Ultrasonic Cleaner
As the customized ultrasonic washer series is customized by different needs, the cleaning parts and functions are largely different. The customized ultrasonic cleaner may be used to clean optical glass, ceramic wafer, electric cooker, etc. To know clearly about the customer's request, we provide a test cleaning service to better confirm the suitable customized ultrasonic cleaning equipment that can thoroughly clean the customers' parts. The customers can deliver their cleaning parts to us, we will use our current experiment ultrasonic cleaner to clean their parts using suitable chemical liquids. If the parts can't be cleaned at the beginning, we will flexibly adjust our cleaning process until the parts are successfully cleaned. Our engineers who are in charge of the cleaning experiment will make a summary and design one perfect ultrasonic cleaner based on the experiment result. In this way, the customized ultrasonic cleaner will be practical and has been proved by the experiment.
Get in Touch with us
Still have Questions
Our Headquarters
Work Time :
8:00-22:00(Beijing time)
FAX :
86-755-36813076
Business Phone :
86-0755-23028929(Working time)
Factory Address :
Newstar Science and Technology Park, No.126 Zhangge Laodong District, Fucheng Street, Longhua District, Shenzhen, Guangdong