Wheel Ultrasonic Cleaner
All the models in the wheel ultrasonic cleaner series can be used to clean the wheel with the tire and without the tire. It just takes about 3 minutes to well clean one wheel. After cleaning, the wheel becomes shining and very new. Even the dirt sticking on the center of the wheel can be completely removed out. The wheel ultrasonic washer is mainly used in the car repair workshop, car wash workshop, wheel rebuilding center, etc. This series can clean all kinds of wheels such as BMW wheel, Lexus wheel, Benz wheel, etc. The wheel ultrasonic cleaning machine series can effectively clean various wheels without damaging the surface coating, which is very popular with customers for its high cleaning efficiency.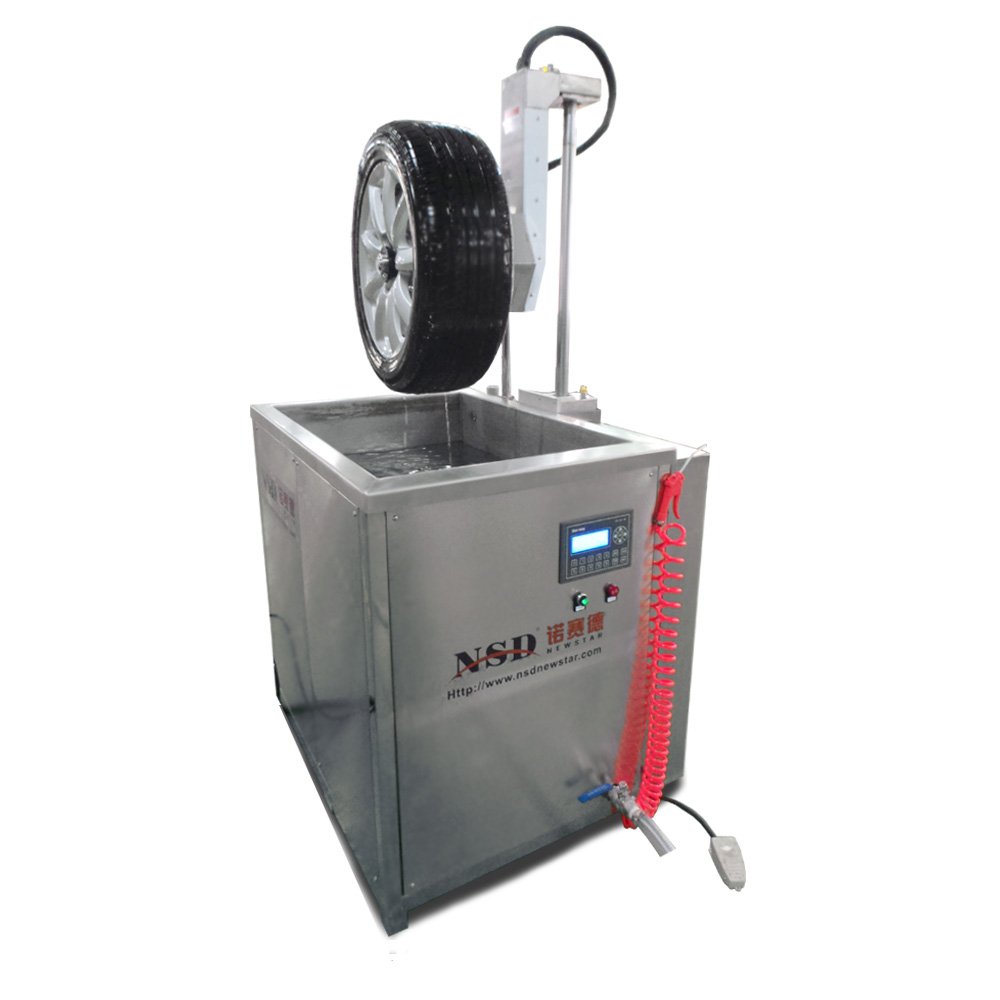 Wheel Ultrasonic Cleaner
The wheel ultrasonic cleaning equipment is with the function of ultrasonic, heating, lifting, tire suction device, tire rotation device, and bubbling device. The tire rotation device driven by motors enables the tire rotating in the tank, which ensures the tire can be thoroughly cleaned all the direction. To improve the cleaning effects, this kind of wheel ultrasonic cleaning machine is specially added to the bubbling device. In this way, the dirt which has been shaken loosen will be completely fall out from the wheel after the strength of the bubling function. Besides, this wheel ultrasonic cleaner is also is with the transducer board fixed in the lift frame to clean the wheel center which is very hard to clean. The one side wheel ultrasonic cleaner just can load one wheel and clean one wheel for one time. Actually, we also have double side wheel ultrasonic cleaner which can load two wheels before cleaning and clean one wheel for one time, which can reduce the wheel loading time. Any size of this series machine can be customized according to the customer request.
Get in Touch with us
Still have Questions
Our Headquarters
Work Time :
8:00-22:00(Beijing time)
FAX :
86-755-36813076
Business Phone :
86-0755-23028929(Working time)
Factory Address :
Newstar Science and Technology Park, No.126 Zhangge Laodong District, Fucheng Street, Longhua District, Shenzhen, Guangdong