Laboratory Ultrasonic Cleaner
NSD laboratory ultrasonic cleaner is small sized with capacity from 3L-26L. These small ultrasonic cleaners with high-performance transducer and heating system. There have many choices for ultrasonic frequency, NSD standard frequency is 28KHZ. We can customize the frequency for customers. Small capacity ultrasonic series is specially designed to clean small parts like diesel parts, small auto parts such as injector and electronic parts. This series can effectively remove oil, dust and stubborn stains to save time and labor, which is widely used in the laboratory, diesel injector workshops, auto parts rebuilding workshops. Ultrasonic gun cleaner and ultrasonic injector cleaner are the most popular. This small ultrasonic series has two types for optional, one is digital control and another is mechanical control. The small ultrasonic cleaner is very popular for its' small capacity with good cleaning effect an acceptable price.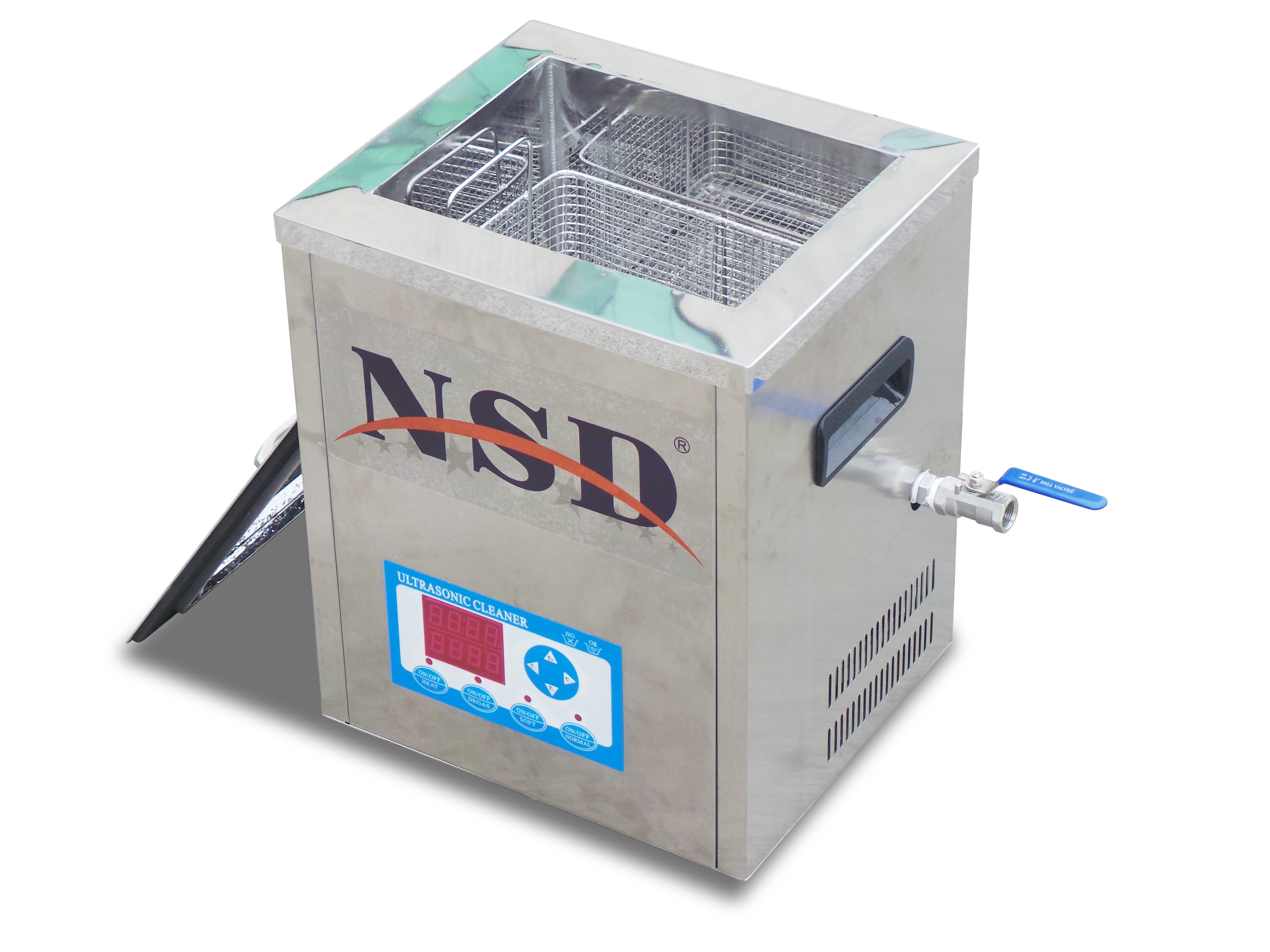 Laboratory Ultrasonic Cleaner
The small machines are for industrial use which means it able to continue working for a whole day. The thicker tank is very durable and can avoid damages from high temperature, and the tank manufacturing process chooses inside and outside welding which ensures the tank has less possibility leak in the future. Tank material is made of SUS304 which is resistant from rust and no water stain left which is difficult to wipe off. The machine has louver inside the ultrasonic cleaner tank which keeps a good condition of the electric parts. The digital type has a digital display control panel with the functions ultrasonic, heat, timer, temperature control, and display. The timer ranges from 0s-99mins, the heater can heat the water to 100℃. The mechanical type has mechanical control switches. It also has the functions ultrasonic, heat and timer, those functions all control by switches which is very easy for operation.
Get in Touch with us
Still have Questions
Our Headquarters
Work Time :
8:00-22:00(Beijing time)
FAX :
86-755-36813076
Business Phone :
86-0755-23028929(Working time)
Factory Address :
Newstar Science and Technology Park, No.126 Zhangge Laodong District, Fucheng Street, Longhua District, Shenzhen, Guangdong